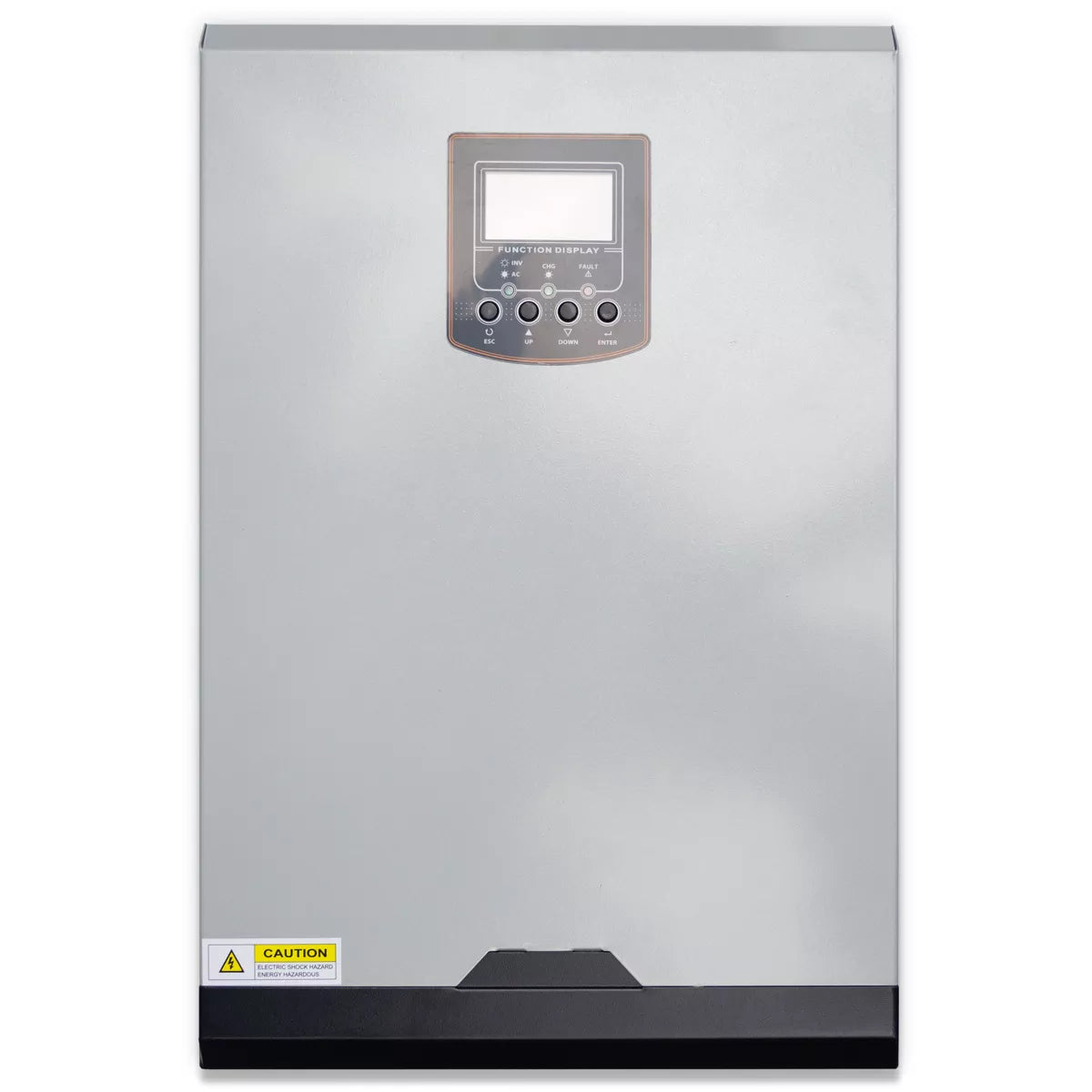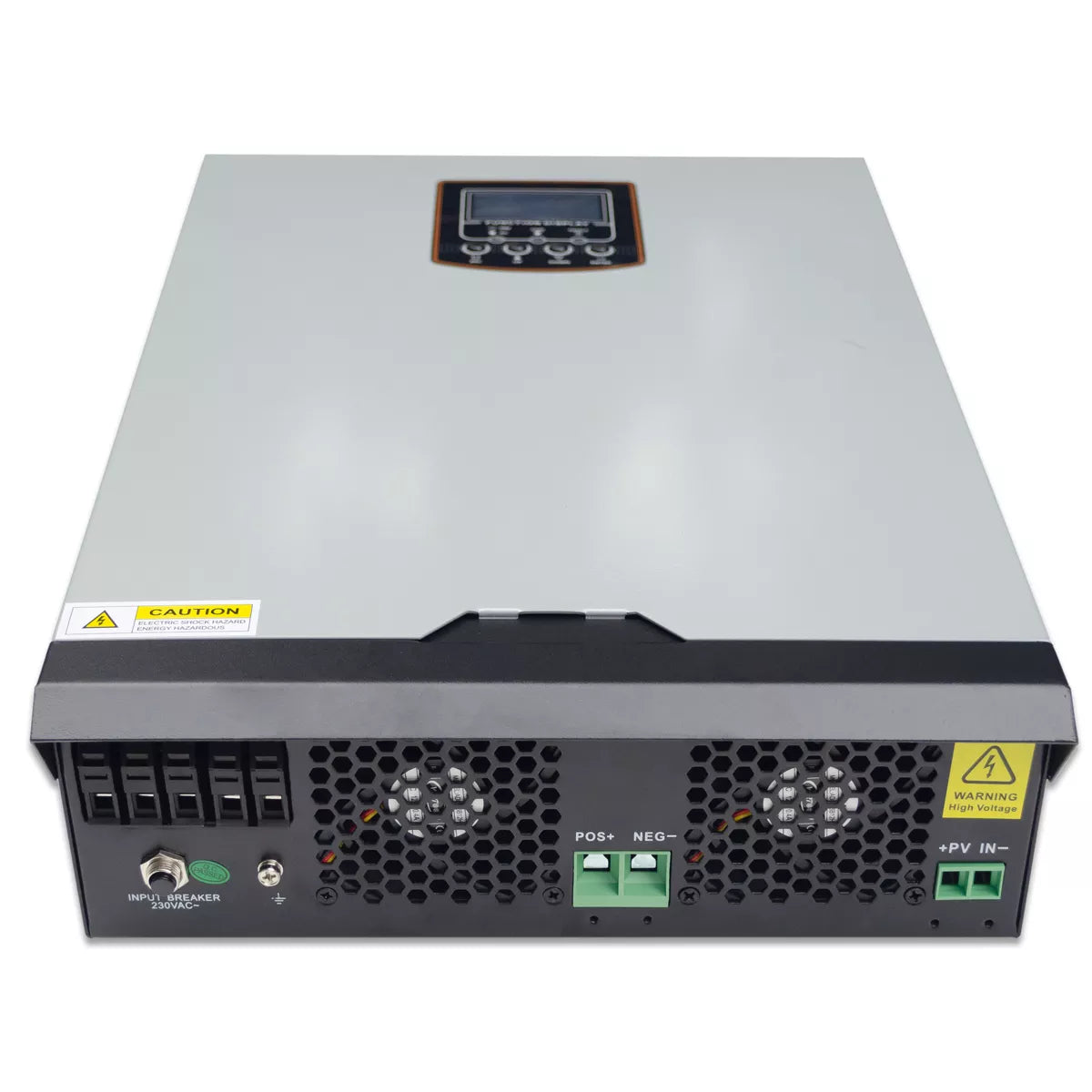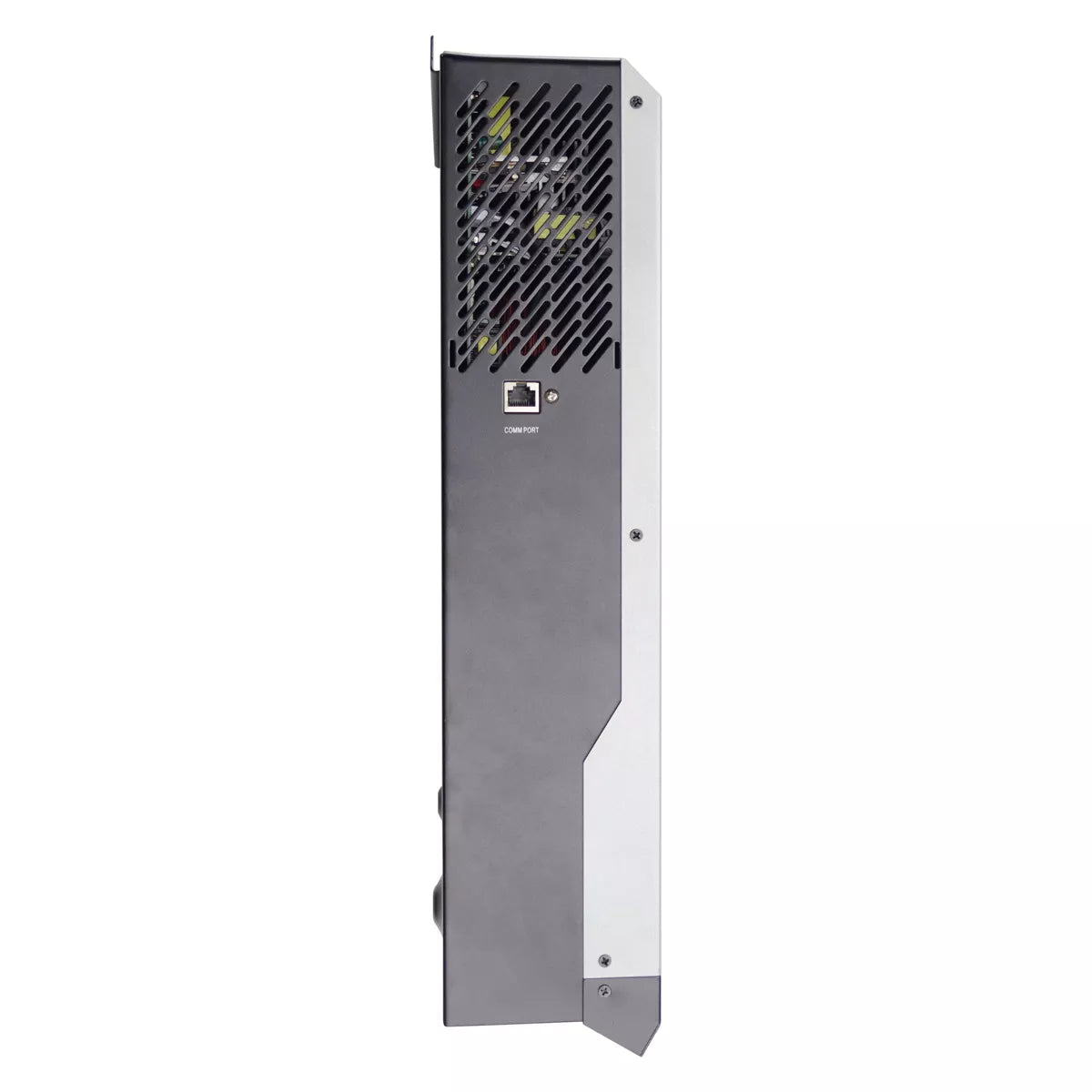 HYSUN 5.5KW Off-Grid Hybrid Solar Inverter
● Solar Inverter/Solar Charger/Battery Charger /AC Charger;
● Pure Sine wave inverter;
● LCD display for fast setting;
● Compatible to mains voltage or generator power;
● Cold Start Function;
● Built-in dust filter kit for harsh environments;
📢 Contact with us to get OEM Price and Distributor Price.
Description:
1, This is a multi-function inverter/charger, combining functions of inverter, solar charger and battery charger to offer uninterruptible power support with portable size.
2, LCD display offers user-configurable and easy-accessible button operation such as battery charging current, AC/solar Charger priority, and acceptable input voltage based on different applications.
3, DPS digital control technology, double conversion online design, input PFC technology, input power up to 0.99, high-efficiency inverter topology, higher output efficiency.
4, Battery balancing function to optimize battery performance, higher efficiency for energy storage.
SOLAR INVERTER SPECIFICATION 

Model No.

HY-5.5KW-SI

Off-Grid

48V

Waveform

Pure sine wave

Input Voltage

                 90-280VAC ( Home Appliances)               
 170-280VAC (Computer)

Output Voltage

230V±5%

Output Frequency

50/60Hz

Output Current

23.9A

Rated Power

5500W

Surge Power   

5s≥150% Load &10s≥110% Load

Transfer Time

<10ms(UPS mode)/<20ms (INV mode)

Load peak ratio 

(MAX) 200% load @ 5S

Efficiency (Peak) PV to Inverter

0.97

Efficiency (Peak) Battery to Inverter.

0.93

Protections

Overload,Low DC Voltage,Over Temperature

Product Size

100*300*400mm

Product Net Weight

9.7kg

Carton Size

590*390*208

Product Gross Weight

11.5kg

IP Rate

IP20

Humidity

5% to 95% Relative humidity (Non-condensing)

Operating Temperature

 -10℃ ~50℃

Storage Temperature

 -15℃ ~60℃

Safety Standard

CE EN 62368-1

BATTERY SPECIFICATION 

Battery Type

Lithium battery, lead acid battery

Battery Voltage

48Vdc    (Adjustable) 

Floating Charge Voltage

57.6Vdc (Adjustable) 

Battery overcharge Protection

60.0Vdc (Adjustable) 

Cold Start Voltage

46VDC

Battery reverse polarity protection

Fuse

Communication Connection

RSS-232,USB

SOLAR CHARGER / AC CHARGER SPECIFICATION 

Solar Charger Type 

MPPT

Static power(W)

<35W

Maximum pv array power)

5000W 500VDC

Maximum PV current

23A

PV Array MPPT Voltage Range

120~450 VDC

Maximum PV Array Open Circuit Voltage

500Vdc

Maximum solar charging current

80A

Maximum AC charging current

80A

Maximum Charge Current

80A