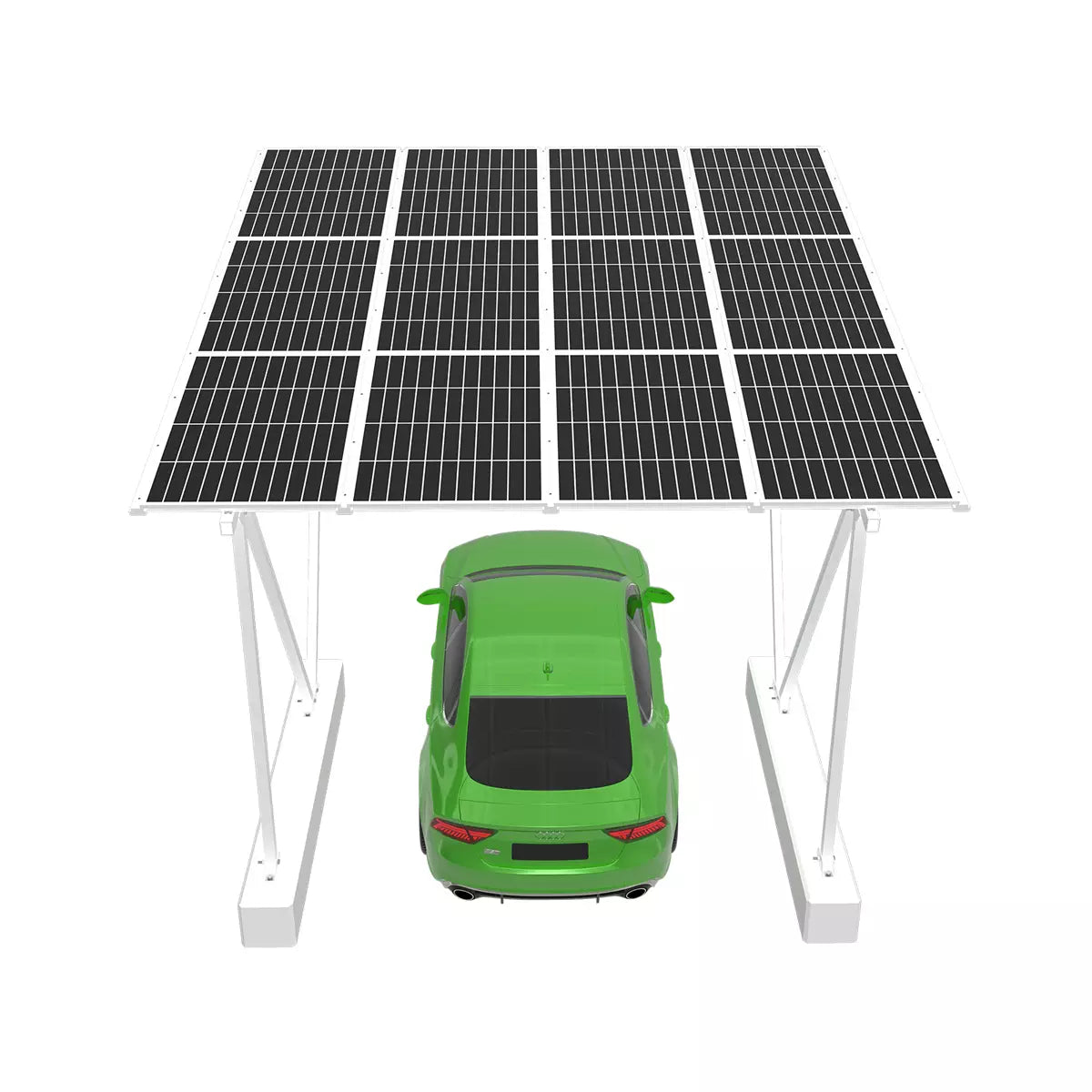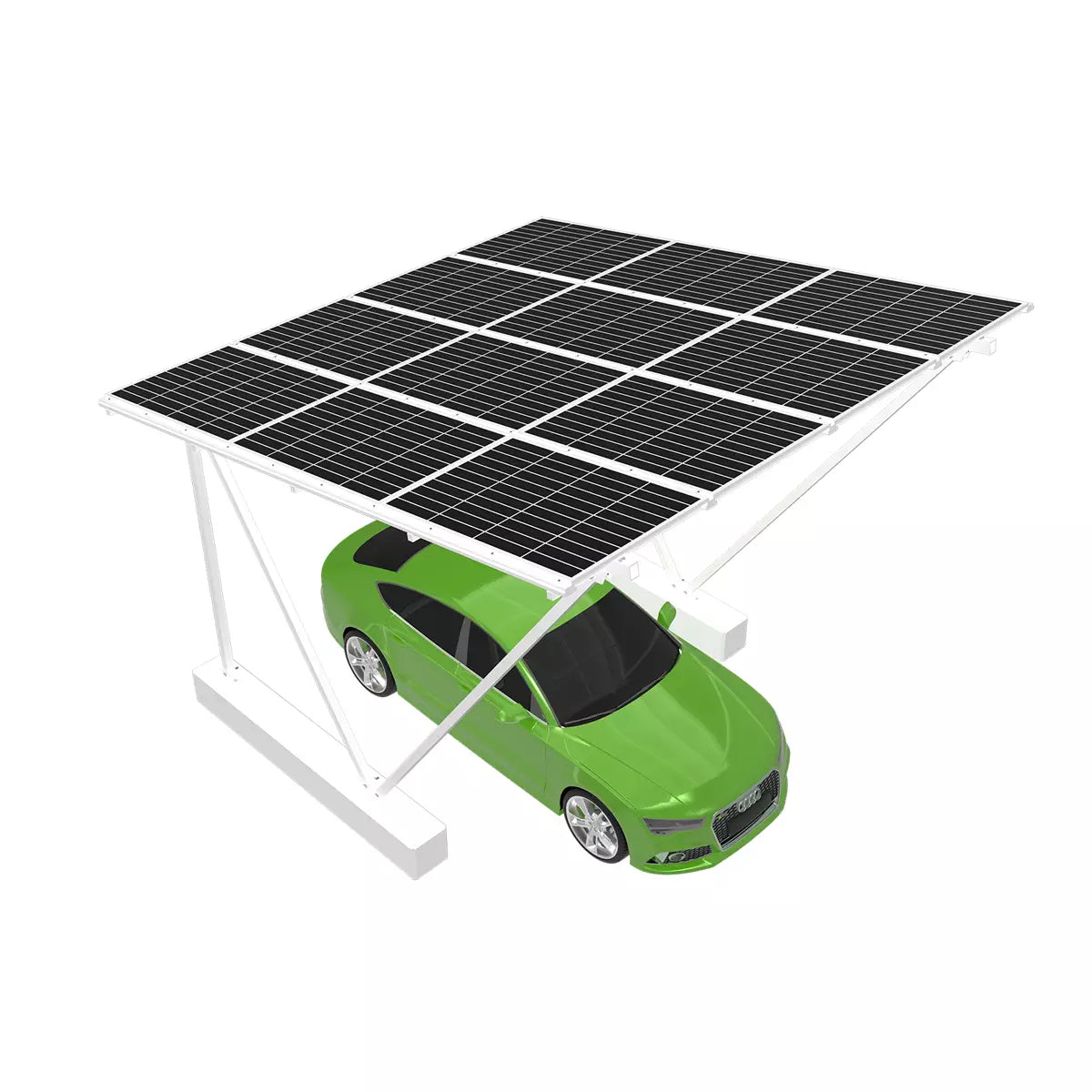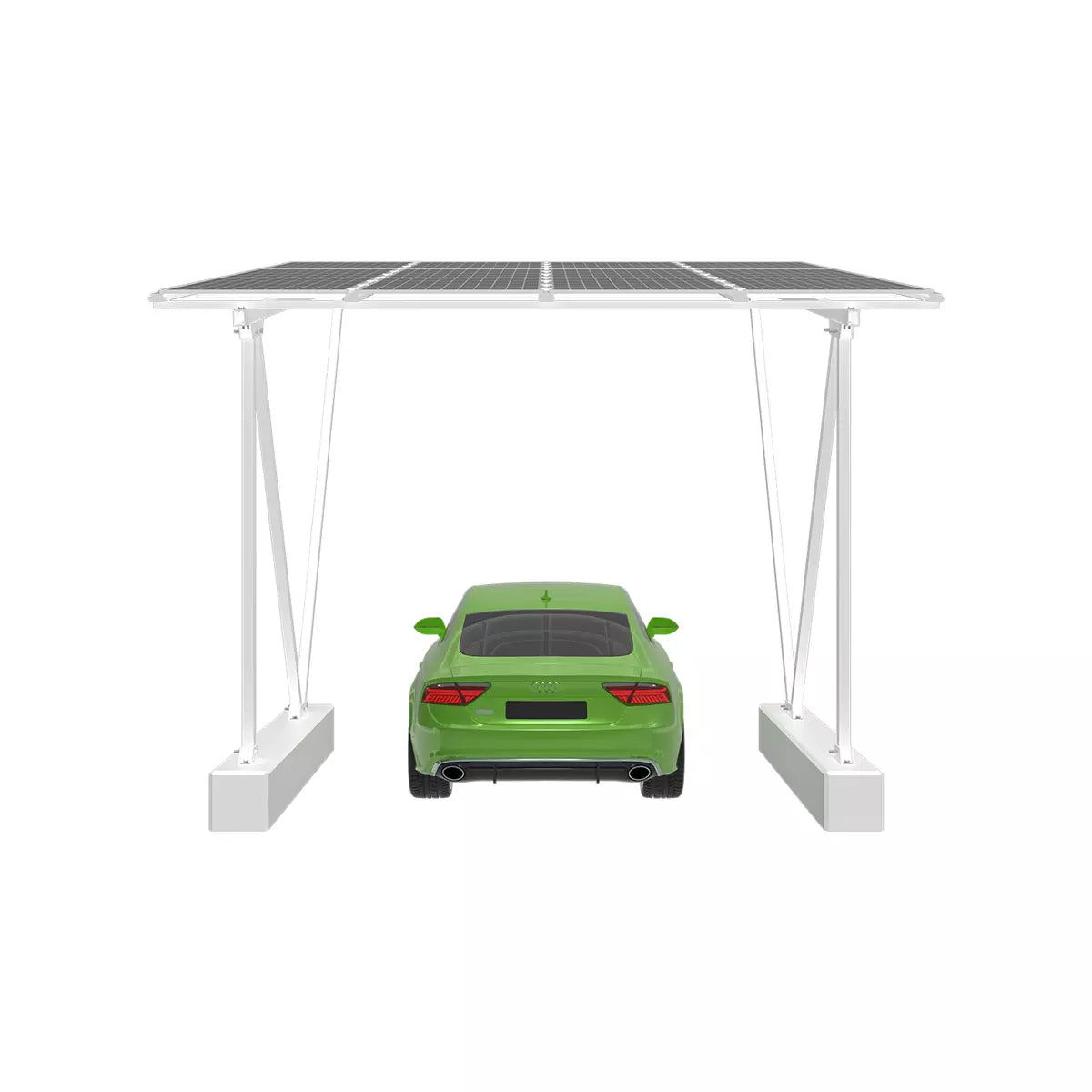 Hysun Home EV Charging Solar Carport System
● One-stop Service
● Fully Customized
● Free Project Design
● 5 Years Warranty
CHARGING PROCESS
Cost savings: With a solar carport system, you can generate your own electricity to power your home and charge your electric vehicle. This can lead to significant cost savings on your energy bills, as you'll be relying less on electricity from the grid.
Sustainability:
Using solar energy to power your EV is an environmentally friendly alternative to traditional fossil fuels. By using a solar carport, you can reduce your carbon footprint and contribute to a cleaner, more sustainable planet.
Reliability:
With the combination of solar panels and a battery storage system, solar energy is not wasted, and your electric vehicle can be charged even during power outages or lack of sunlight. This ensures you can continue to use your electric car without any disruptions.
Easy Installation:
The system is highly integrated and pre-installed, making the installation process quick and easy. Simply stand up the bracket and screw in a few screws, and you're ready to go.
Convenience:
Having a home EV charging solar carport system means that you can charge your vehicle at home, at any time, without having to worry about finding a charging station or waiting in line.
SPECIFICATION

Solar Panels


Cell:

Monocrystalline PERC

Backplate:

High Weather Resistance

Frame:

Anodic Alumni profile

     Maximum Power-Pm(W):

100~1000W

Conversion Efficiency:

20%

Panel Size:

Customized

Solar Inverter

Multi-function inverter:

Solar Inverter/Solar Charger/Battery Charger /AC Charger

Rated Power:

3.6KW, 5.6KW,8KW,11KW, Customized

Parallel function:

Available

Voltage Range:

90~280Vac

Wave Form:

Pure Sine Wave

Efficiency

93%

Storage Battery


Battery Capacity(KWH): 

2.4KWh, 4.8KWh, 7.2KWh, 9.6KWh, Customized

Battery Type:

LiFePO4

Working Voltage:

 40~58.4V

Working Temperature(Charging): 

0℃~55℃

Working Temperature(Discharging): 

 -22℃~55℃

Mounting Solution:

Wall-mounted; Rack-mounted

EV Charger


Rated Power:

7KW, 11KW, 22KW

Power Supply:

1 Phase, 3 Phase

Rated Current:

8A/10A/13A/16A/32A

Input Voltage:

200~240Vac

Power Plug:

CEE, Hardwired, Customized

Charging Plug:

Type 1, Type 2, GBT

Others

Mounting Structure:

Customized

AC cabinet :

AC breaker, switch lighting protection, Customized, etc 

PV Cables:

Customized

AC Cables:

Customized

Protection & Cable Pipe:

Customized

Project Design ( Electrical  + Structure ):

Customized

Installation Guide:

24/7 online service