Welcome to Visit Us at E-move 360 Exhibition
Step into the future of electric mobility and innovation! We extend a warm invitation to you to join us at the highly anticipated E-move 360 Exhibition in Europe. As we proudly present our cutting-edge solutions, Shenzhen Hysun Power Co., Ltd welcomes you to explore our advancements in electric vehicle charging technology. Look for us at Booth No. 320E.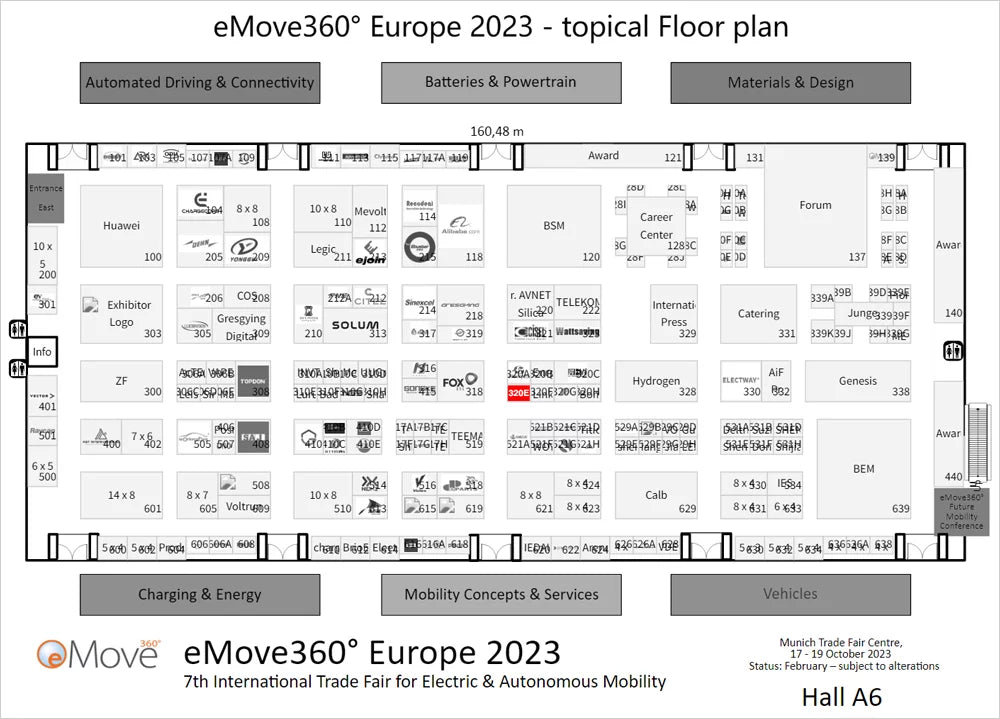 Introducing Shenzhen Hysun Power Co., Ltd
Recognized as a pioneering force in the realm of electric vehicle charging solutions, Shenzhen Hysun Power Co., Ltd is dedicated to transforming the way we approach sustainable transportation. Our expertise lies in designing, manufacturing, and distributing premium EV charging stations that cater to diverse needs and infrastructural requirements.
Discover Our Premier Product
At the heart of our showcase is our flagship product, the Smart EV Charger. With its Smart Management device, this revolutionary charging solution is crafted to address the evolving needs of electric vehicle users and infrastructure providers. Whether you are a forward-thinking business aiming to provide charging facilities for your workforce, an urban planner envisioning an eco-friendly cityscape, or an individual EV owner seeking a dependable charging solution, our Smart EV Charger stands as the ultimate answer.
Why Choose Shenzhen Hysun Power Co., Ltd?
Expertise: Drawing from years of industry experience, we possess an in-depth understanding of the distinctive challenges and opportunities within the electric vehicle charging sector.
Quality: Our unwavering commitment to quality guarantees products that not only offer reliability and durability but also adhere to the highest industry benchmarks.
Innovation: We consistently push the boundaries of innovation to deliver the latest breakthroughs in charging technology.
Customization: Acknowledging the diverse needs of our clients, our solutions can be tailored to suit your precise requirements.
Sustainability: Embracing a fervent commitment to a greener future, our solutions are designed to minimize environmental impact and foster a sustainable lifestyle.

Join Us at E-move 360
We cordially invite you to join us at the E-move 360 Exhibition, where Shenzhen Hysun Power Co., Ltd will illuminate the path toward a more electrifying and sustainable world. Visit us at Booth No. 320E to experience firsthand the forefront of charging technology and explore the endless possibilities that lie ahead.
 We eagerly anticipate your presence at the E-move 360 Exhibition as we together envision a future driven by innovation and powered by sustainability.